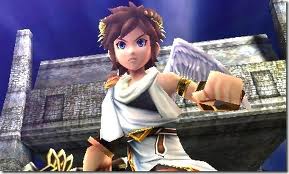 Welcome to the Kid Icarus Fanon Wiki
This is a wiki where you, the fans of Kid Icarus can create your own timelines and stories. A lot of video games and movies have their own fanon. Like Star Wars and Mario.
Fanon
This is a wiki where you can write your own stories dealing with Pit and any of the other characters you want. You are free to create whatever kind of story you want. Never edit another person's pages unless there is a spelling error. If you want to give them ideas about a storyline or something else, contacts them on their Message Wall.
A list of Fanmade Game ideas can be found here: Fanmade Game Category Page
How to get Started
Make a page and create your own story. Make sure to place all pages belonging with your story in a category with your series name as its title.
Ad blocker interference detected!
Wikia is a free-to-use site that makes money from advertising. We have a modified experience for viewers using ad blockers

Wikia is not accessible if you've made further modifications. Remove the custom ad blocker rule(s) and the page will load as expected.