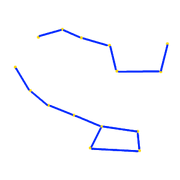 Dipper Orbitars
are modeled after Big and Little Dippers. To unlock these orbitars, you must defeat 100
Star-topus
in Solo-Mode.
Idol Description
Edit
Modeled after the Big and Little Dippers, the Dipper Orbitars have slow and weak ranged attacks but have speedy and strong melee attacks.
Ad blocker interference detected!
Wikia is a free-to-use site that makes money from advertising. We have a modified experience for viewers using ad blockers

Wikia is not accessible if you've made further modifications. Remove the custom ad blocker rule(s) and the page will load as expected.